credits – http://www.bridgemi.com/talent-education/deadline-nears-how-choose-college-thats-right-you
---
May 1 seemed far away when those exciting acceptance emails and thick financial aid offers started arriving months ago. But now the time (May 1 is the deadline for when most schools allow applicants to accept admissions offers) for saying "yes" to one college and "thanks, but no thanks," to the others is bearing down on you like a 300-pound linebacker.
How to choose?
Bridge spoke to experts and college students, and dove into our reporting on college comparisons, to offer tips for late-deciders on how to choose a college that's right for you.
---
CHECK THE BILL ‒ AND GO BEYOND STICKER PRICE
You'll likely be paying college loans for years, so it's worth comparing financial aid offers from schools. Those offers may surprise you, said Brandy Johnson, executive director of the Michigan College Access Network, which advocates for increasing the number of Michigan students getting two- or four-year college degrees or certificates.
"Often, more expensive colleges (by sticker price) have more progressive financial aid packages that make the true cost of attendance lower than at other colleges," Johnson said.
For example, the sticker price at the University of Michigan at Ann Arbor is among the highest of the state's public universities, but it's the cheapest public university for low-income students once financial aid is factored in.
This chart shows the average net cost of attendance – the true cost of tuition, housing and fees minus grants and scholarships – for Michigan's universities
Rank
College/university
Avg.
annual cost*
1
Schoolcraft
$2,833
2
U-M Ann Arbor
$5,529
3
Michigan State
$6,293
4
U-M Dearborn
$6,386
5
Lake Superior
$7,064
6
Oakland
$7,311
7
U-M Flint
$7,952
8
Madonna
$8,862
9
Northern Michigan
$8,984
10
Michigan Tech
$9,204
11
Ferris State
$9,469
12
Central Michigan
$10,107
13
Wayne State
$10,544
14
Aquinas
$10,730
15
Eastern Michigan
$10,938
16
Northwood
$10,993
17
Grand Valley
$11,159
18
Saginaw Valley
$11,596
19
Spring Arbor
$13,211
20
Western Michigan
$13,575
21
Hope
$14,183
22
Siena Heights
$14,292
23
Cornerstone
$15,310
24
Adrian
$15,774
25
Olivet
$16,117
26
Andrews
$16,210
27
Calvin
$16,979
28
Davenport University
$17,354
29
Rochester College
$18,084
30
Alma
$18,614
31
Lawrence Tech
$24,074
32
U-D Mercy
$24,451
33
Kettering
$26,542
34
College for Creative Studies
$33,268
NR
Baker
NA
*Average cost for students with incomes below $30,000.
This website allows you to check the real cost of attendance at colleges across the country, broken down by family income. A caution: the data is a few years' old, but it still can serve as a great comparison between universities.
---
WHERE ARE YOU MOST LIKELY TO GET A DIPLOMA?
That bargain-basement tuition at one school may sound good, but you won't save money if it takes you longer to graduate, or your chances of earning a degree are lower.
Graduation rates vary wildly among campuses. For example, 78 percent of students who enroll at Michigan State University earn a bachelor's degree within six years; at Wayne State University, 33 percent earn a degree within six years.
"Look at outcomes of students who attend the college, particularly for your income group," Johnson said. "How well do those institutions do with low-income students or students of color? What are their graduation rates, their time to graduation and average indebtedness."
---
LISTEN TO YOUR GUT
You can immerse yourself in a sea of data, but the fact is you're choosing a home for four (or more) years.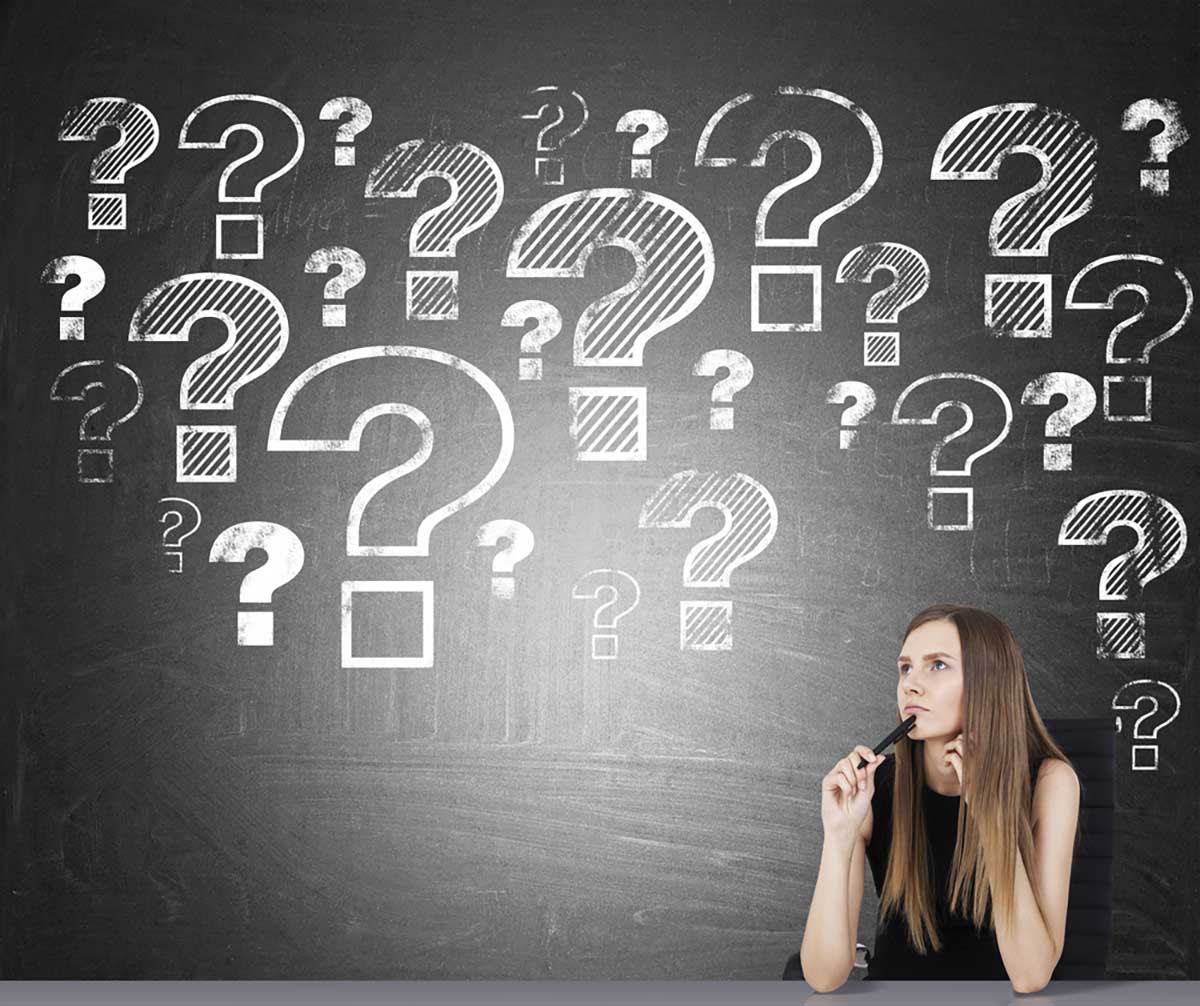 Many high school seniors are facing their first college test this month – choosing which university to attend from among schools that offered them admission.
Patrick O'Connor, associate dean of college counseling at Cranbrook Schools in Bloomfield Hills and past president of the National Association for College Admission Counseling, tells students to find the "social center" of a campus – maybe the union, maybe the campus square – and people-watch. Do the students seem like people you'd want to hang out with?
"This isn't just where you're going to school, it's where you're going to live," O'Connor said. "What you look for in a home can be vastly different than what you look for in a school. It's time to look for the best combination."
---
THINK ABOUT MAJORS, NOT FOOTBALL TEAMS
Do you think you know your major? If so, look at how strong that specific program is at the schools you're choosing between, said Madeline Riley of Parros College Planning in Ann Arbor, which offers its own tipsheet for choosing a school.   
"We suggest considering strongly not only the college's ranking but the actual program rankings," Riley said. "A student's major matters tremendously and being at a school with a great degree program for a student's intended major can often (help) finding research opportunities (and) internships."
---
BANG FOR YOUR BUCK
Are you paying for a Cadillac and getting a Yugo? You should look at the earnings of students 10 years after enrollment at different universities. The results may surprise you.
Rank
College/university
Avg. earnings,
poorest students
1
U-M Ann Arbor
$70,400
2
Kettering
66,500
3
Michigan State
61,500
4
Michigan Tech
54,200
5
Wayne State
50,200
6
U-M Dearborn
49,600
7
Lawrence Tech
49,200
8
Alma
47,300
9
Oakland
44,200
10
Western Michigan
42,900
11
Hope
42,500
12
Northwood
41,500
13
Central Michigan
41,000
14
Ferris State
40,700
15
Adrian
40,600
15
Grand Valley
40,600
17
U-M Flint
40,500
18
College for Creative Studies
40,000
18
Calvin
40,000
20
Madonna
39,600
20
U-D Mercy
39,600
22
Andrews
38,800
23
Aquinas
38,300
24
Eastern Michigan
37,100
25
Saginaw Valley
36,800
26
Spring Arbor
35,800
27
Siena Heights
34,800
28
Northern Michigan
33,800
29
Lake Superior
33,600
30
Olivet
31,700
31
Cornerstone
30,600
32
Rochester College
30,500
33
Schoolcraft
30,400
34
Davenport University
27,100
35
Baker
24,700
Source: College Scorecard, U.S. Department of Education. Salaries are reported average salaries.
---
REMEMBER, YOU CAN ALWAYS TRANSFER
Don't be paralyzed by the belief that a decision you make now locks you into a school for the next four years or more. More than one-third of college students transfer from one higher ed institution to another during their college career.
"I've transferred twice and attended three universities in three semesters," said Colin Beresford, who's attended Central Michigan University, Oakland University and is now at the University of Michigan at Ann Arbor. "If you don't end up enjoying the school you decided to attend, transferring is an option."
---
MOST STUDENTS ARE HAPPY NO MATTER WHERE THEY CHOOSE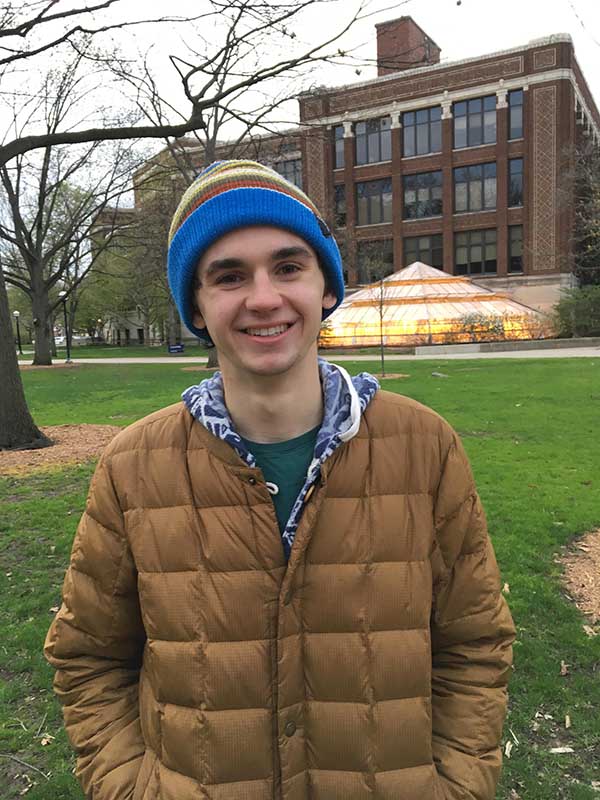 "From starting salaries to happiness indicators, a vast amount of a student's well-being rests on what they do in college and not the name of the institution," said Cranbrook's O'Connor. "As you get older, education is more about what you do, rather than what others do to you."
Just ask Nikole Koszarycz, a senior at the University of Michigan at Ann Arbor. Her advice for high school seniors: You'll be fine no matter what school you pick.
"Choosing the right college is definitely a daunting task, but I think that sometimes we put too much emphasis on picking the 'perfect' school," Koszarycz said. "If you get involved and join organizations on campus that you're interested in, you're going to have a great four years surrounded by like-minded people."
Your school choice doesn't lock you in for four years. Just ask Colin Beresford, a U-M student now on his third college. (Bridge photo by Kaela Theaut)
---
source – http://www.bridgemi.com/talent-education/deadline-nears-how-choose-college-thats-right-you
Share This Story, Choose Your Platform!