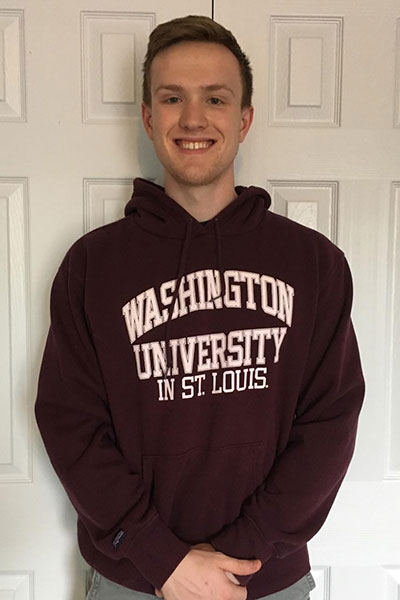 Brandon Burger is now a junior at Washington University in St. Louis, and he remembers the importance of being able to spin a good story for his essays during those months that he was completing his college applications. After applying to ten colleges, Brandon was aware of how he wanted to present himself, and which colleges seemed to be the perfect fit for him.
"Applying to so many schools was hard especially because I attempted to tell a story through my activities, essays, and grades, and tied them all together," he explains.
Brandon had quite the academic narrative, having partaken in several high school sports, AP classes, and leadership positions in his student organizations. Weaving this narrativetogether to create a clear depiction of who he is, he believes, helped him earn places for the graduating class of 2019 in his schools of choice.
However, Brandon had a little help piecing his variety of successes together from Parros College Planning, who "helped a lot with the essays in terms of editing and crafting them in a manner that would make me stand out to admissions officers."
To incoming seniors applying to college, Brandon warns of being able to tell a good story without fabrication. "Put your best self out there, but be honest and don't exaggerate parts of your application."
If the results of this presentation aren't exactly what high school students are hoping for, Brandon advises, "Don't sweat not getting into your top choice school. Odds are that you'll end up at a school you love."
Though Brandon did not end up enrolled in the school he initially thought he would, his advice proved true for him. Brandon is studying Spanish and Microbiology, and appreciates the opportunities that WashU provides for its pre-med students, "such as courses dedicated to getting clinical experience." Experiences like this will allow Brandon to be a competitive applicant to medical school and programs such as Doctors without Borders, where he hopes to utilize his degree in Spanish.
At Parros College Planning, we specialize in telling your story in a way that makes you stand out among other applicants to get you into the school of your choice. If you're having difficulty crafting your application in a way that presents you best, schedule a consultation with us today.
Share This Story, Choose Your Platform!